Disruptive Innovations in the Legal Industry: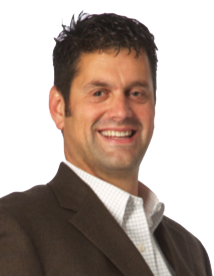 When Survival Isn't Enough
This blog post is a companion piece to the LexHelper white paper "Leveraging Disruptive Innovation in the Legal Industry." Download the complete white paper here.
In LexHelper's new white paper, we cite an article* by the American Bar Association and look at several historical business cases to track how formerly dominant companies watched the world pass them by as competitors leveraged new innovations to become the market leaders in their industry. But not every company is what the American Bar Association would deem a winner (Amazon) or a loser (Sears). There's a third category, one that perhaps defines more businesses than either of those, particularly in legal – a survivor. Sure, it sounds OK, right? A survivor keeps their head above water, it carries on, it stays in business. But is it really enough to limp along, to maintain the status quo, and to look at the future with uncertainty as new technologies and self-service resources are reshaping the legal profession seemingly daily? Of course not.
Sending out an SOS? Help is out there.
While consumers are becoming savvier with alternative legal options, there are also services that benefit practitioners, helping them maximize revenue potential, gain more clients, and become better businesspeople. And being a better businessperson is really what separates the middle-performing survivors with the forward-looking, thriving winners. By applying sound, tried-and-true business principles, primarily over four functional areas, and being smart about researching and engaging a few key legal service providers, you stand to improve your marketing, sales, customer experience, and operations, which then allows you to better focus on what truly matters – delivering great results on moneymaking case work.
For a deeper dive on these specific business areas and strategic services, please check out our white paper.
*Source: "Disruptive Innovation in the Legal Service Market"