Virtual Legal Assistant & Virtual Paralegal Services
---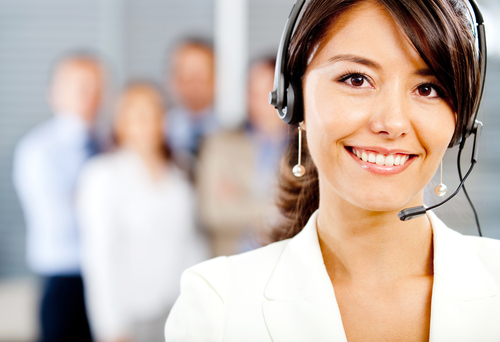 Lexhelper offers Virtual Legal Assistant & Virtual Paralegal Services to attorneys and law firms. Lawyers do their best work and profit the most when they're able to truly focus on their cases. But how many lawyers are able to get away with ignoring vital aspects of growing their business like:
Client prep work
Following up with leads
Arranging meetings
Chasing bills
New law firms require intense work to become solvent through building their lawyers' reputations, networks and markets. These tasks are all necessary, but not the primary concern for most lawyers. The catch-22 is that lawyers embarking on their own have the fewest resources to devote to administrative work.
That's where a virtual legal assistant comes in.
How New Law Firms Become Great Today
You must do the work that leads to steady clients, and then to bigger cases.
It takes time to build relationships with clients who can help build your legal brand. And no client relationship is the same as the next. Some cases are straightforward, and some are significantly more complex.
Too bad your firm administration doesn't slow down for all that extra work…
When do you find time for scheduling, following up with outbound calls, and reminding yourself and your clients about appointments?
When do you collect and review information prior to each communication?
When do you explain to clients what information you need for their cases?
The answer is, you constantly struggle to find the time, which means more long nights chained to the desk, more unresolved tasks, and longer dry periods between clients.
But you can stop that from happening right now.
With a smart partnership, you'll get everything done. Not only that: Imagine being able to enjoy what you do best as your firm builds itself – while you focus on what you do best.
This is Exactly What Happens with LexHelper
At LexHelper we provide virtual legal assistants and virtual paralegals who help you build a better firm, using advanced technology and tactics that provide a genuine in-office experience for your clients with every reputation-building communication that we provide.
You get to be the lawyer you've always wanted to be:
With our highly competitive remote admin service
You get the space to achieve high productivity and agile response:
Because all of your front and back office requirements will be handled by a specialist in the unique tasks and lexicon of legal administration  
Why Choose LexHelper?
Once you add our valuable service to your business you'll find that you have more time to invest in the activities that earn you the most revenue and positive client exposure.
We become an integrated part of your team – just as if we worked together in the same office
We give you more flexibility to take on the cases and work that you most enjoy, and can bring you the highest revenue
Our legal savvy admins are trained on exactly how to speak to your prospects and clients at every stage in their case
While legal assistants are necessary for firms of any size, a virtual legal assistant gives you on-demand flexibility to grow as you wish
Our system isn't one size fits all – we scale our services based on your needs and grow with you
Why LexHelper is Great for Your Reputation
A chief complaint among many legal clients is the lack of communication with their lawyers. With LexHelper, your clients will feel secure, which will gain you more clients in less time. Our virtual legal assistants make it easy to:
Complete tasks promptly and keep agreements
Keep your clients up to date on their cases
Give clients easy, professional and consistent communication
Organize your workflow
Increase your productivity
Reach your ideal caseload
Remember, all of our trained receptionists understand the legal terminology that you use to run your business. Plus, they customize their approach based on your instructions, giving you seamless integration that feels just like they're inside your office.
Take LexHelper with You, Anywhere
What if you can't take a call? You'll receive a message that has all the detailed information that you need to follow up, and you can get it however you'd like – on your phone, with a text or email.
Cut yourself free from the office leash
Never worry about missing out on new client opportunities when you're in court
Maximize your time, no matter where you are
Learn More About How LexHelper will Help You Manage Your Firm
Call us today at 877-828-5546 and hear how firms like yours are increasing their productivity, bottom lines and reputations with LexHelper.
The support staff was extremely courteous, professional and patient to work around my schedule and assist me with getting set up. The follow-up was timely and I look forward to providing more feedback as I continue to use the service.
– Happy Customer
Services