About LexHelper
---
MISSION
The mission of LexHelper is to provide front office support for attorneys, law firms and agencies, allowing our customers to focus on their clients and case work.
VISION
The vision of LexHelper is to be the premier virtual assistant for the legal industry throughout the United States, setting the industry standard service level.
Our Story
With over 60 years of experience across multiple industries and markets, LexHelper's leadership team has built many successful businesses. Now, they have turned their attention to the legal field.
Studying various legal disciplines, looking closely at their typical approach to operations, LexHelper identified multiple inefficiencies and opportunities for improvement. For example, many attorneys spend a significant portion of their time doing administrative work that has little to no impact on their top line. Time is spent answering the phone, scheduling appointments, and following up on leads. While all this is good and necessary, it actually reducing the earning potential of attorneys. Their focus is divided between doing the administrative tasks and actually working on cases.
In today's culture, people are very impatient. They want to speak to a person rather than an automated attendant. They would rather call another attorney than leave a voicemail. This is where LexHelper comes in. Our professional team acts as an extension of your office, answering client questions, scheduling appointments, and calling warm leads immediately, converting them into paying clients for you. LexHelper allows attorneys to be in court, busy working, or in a meeting while still managing all new and existing clients' needs.
Everything we do is focused on supporting attorneys, from the solo practitioner to the large public agency. We have optimized our processes and technologies specifically for the legal industry. Our plans are designed to grow with attorneys as their businesses grow, meeting their needs at each stage of their growth with the ideal level of service.
LexHelper's virtual assistant service is great!  Our client base is growing and our no show rate has dramatically improved.  I would recommend LexHelper to anyone who wants to grow their practice.
– Levy, AL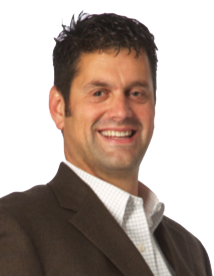 "We have helped attorneys and law firms
throughout the U.S. Let us show you how."
Rhett Marlow
President and CEO
---
Engineering, University of Alabama
MBA, Emory University
Founder, LexHelper
Founder, Viridiun
Founder, Bitetime
Rhett is an active member of First Redeemer Church
"I am excited to be building a business
that helps attorneys."
Bert Burns
Board Member
---
University of Florida
Gold Medalist, Paralympics
Founder, LexHelper
Founder, UroMed
Founder, LASCI (Life After Spinal Cord Injury)
Bert is an active member of Browns Bridge Church
About Us